Downtown Stretch Studio in Dubai
Our Stretch.com studio in Downtown Dubai is our largest stretching studio. Enjoy access to all our services including Assisted Stretching, 1-1 Private Stretching, Group Stretching & Fitness classes, and At-Home Stretching services.
Stretch.com Downtown Studio
Our Downtown Studio is located in DT1 Residential tower and is home to Stretch.com's headquarters and largest branch. As a part of our community, you'll have access to all our services including Assisted Stretching in our beautiful private cabanas, 1-1 Private Stretching sessions, and Group Stretching and Fitness classes in our massive group room. We are also offering At-Home Personal Stretching services to those located nearby in Downtown, DIFC and Business Bay areas.
Inside you'll also find our official juice bar, offering delicious coffee, healthy treats, fresh juices and smoothies made with 100% natural ingredients, and more! We also have fully equipped bathrooms with showers and changing rooms for those of you on the go.
DT1 Residential Tower
Our largest stretching studio is situated on the ground floor of Ellington Properties award-winning development: DT1 Residential Tower. DT1 sets an outstanding trend by incorporating art and technology into its unique architecture and interior design, making it the perfect location for our Stretch.com headquarters.
DT1 Residential tower is located in the Downtown area – known as the heart of Dubai and one of Dubai's most attractive and high-end locations, known for its luxurious and diverse offerings.
Stretch.com Downtown is prominently located between Burj Khalifa Boulevard and Mohammed Bin Rashid Boulevard, with direct and easy access to Burj Khalifa, Downtown Dubai, Business Bay & Sheikh Zayed Road.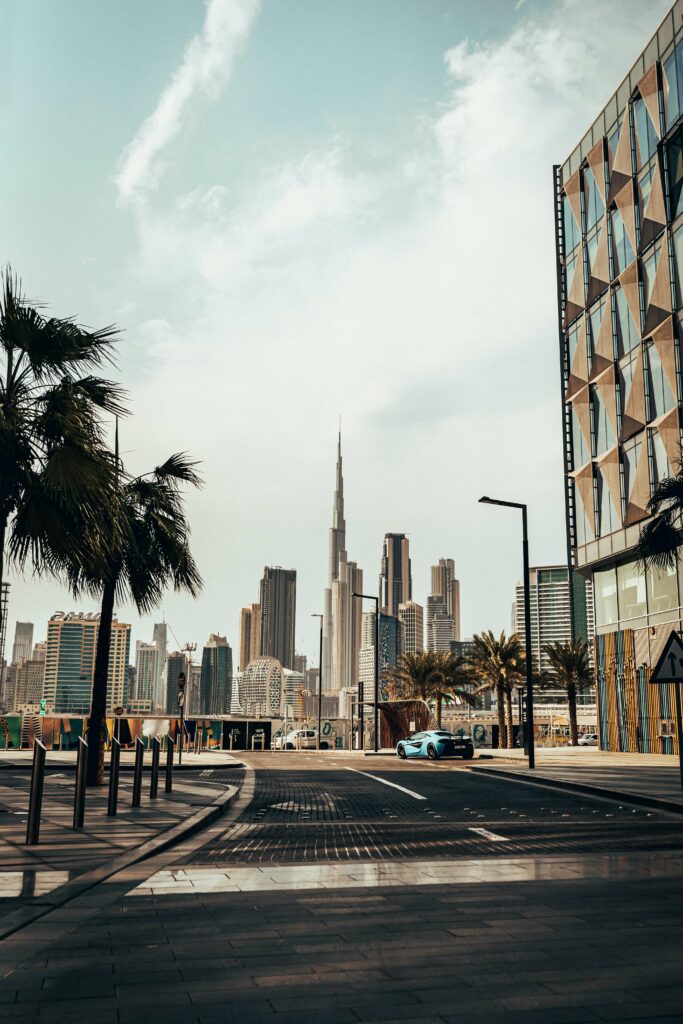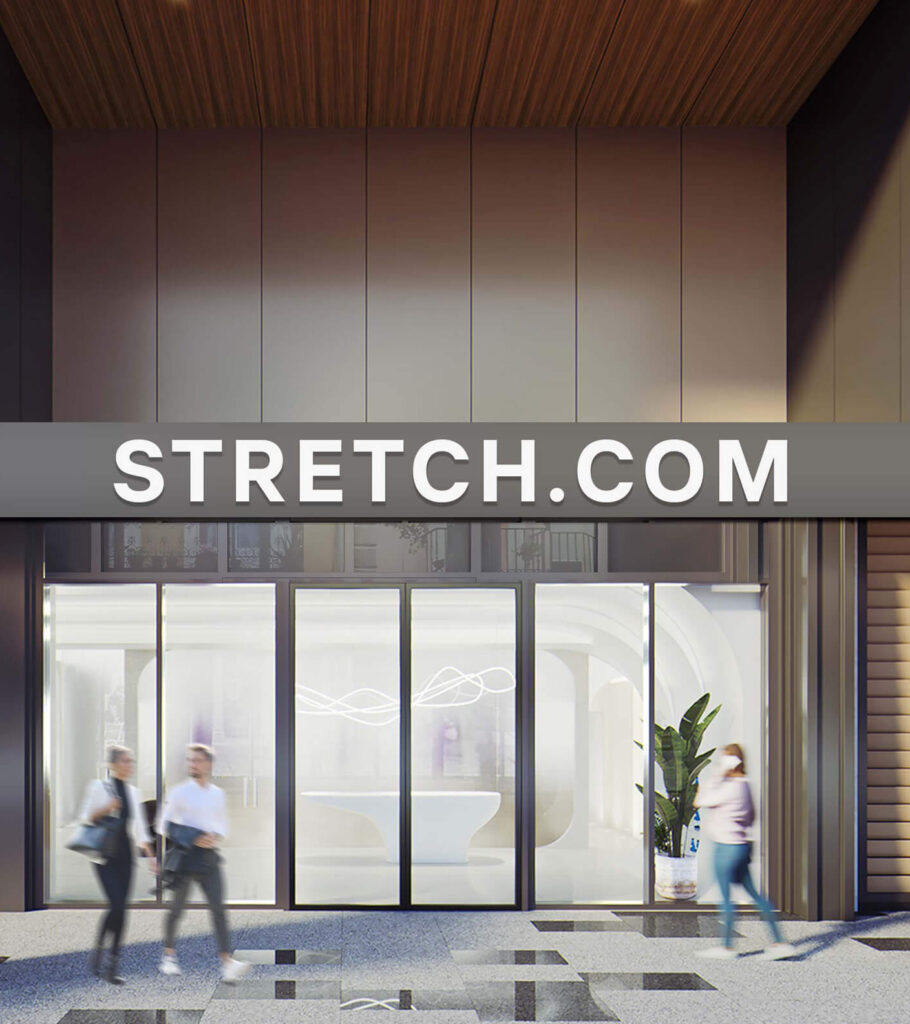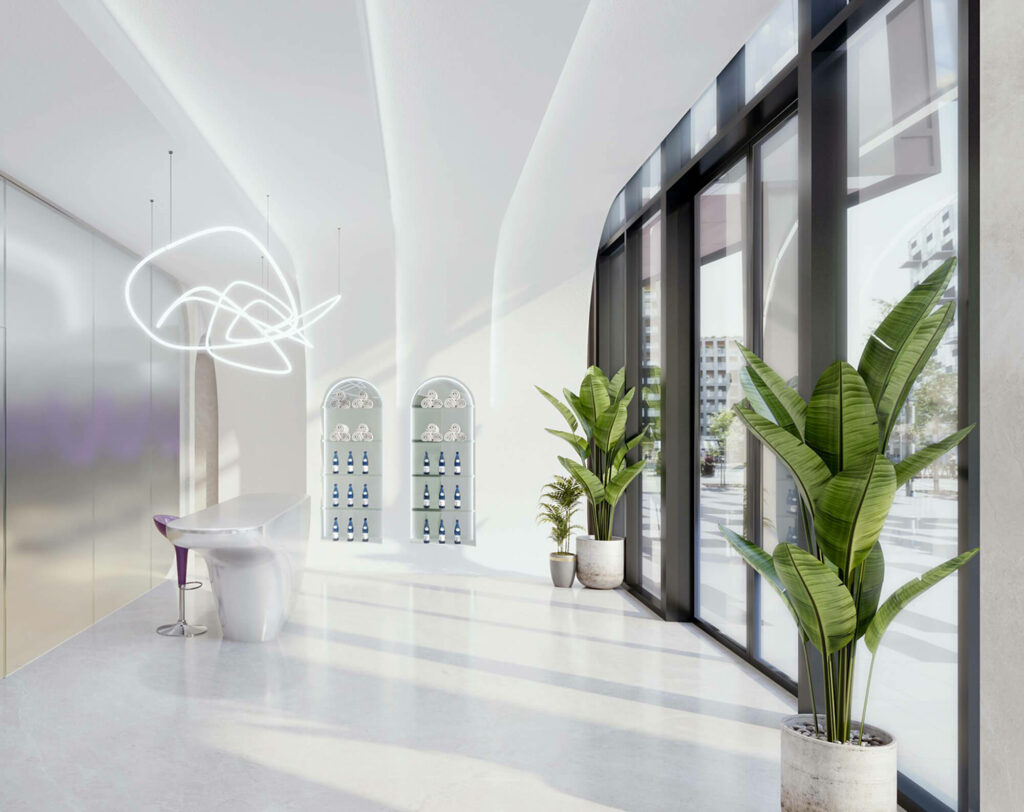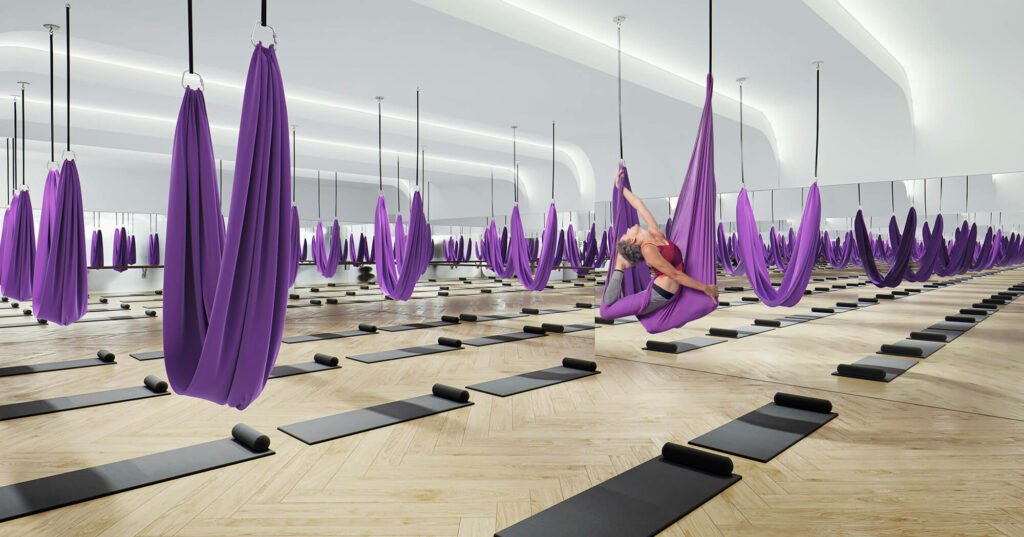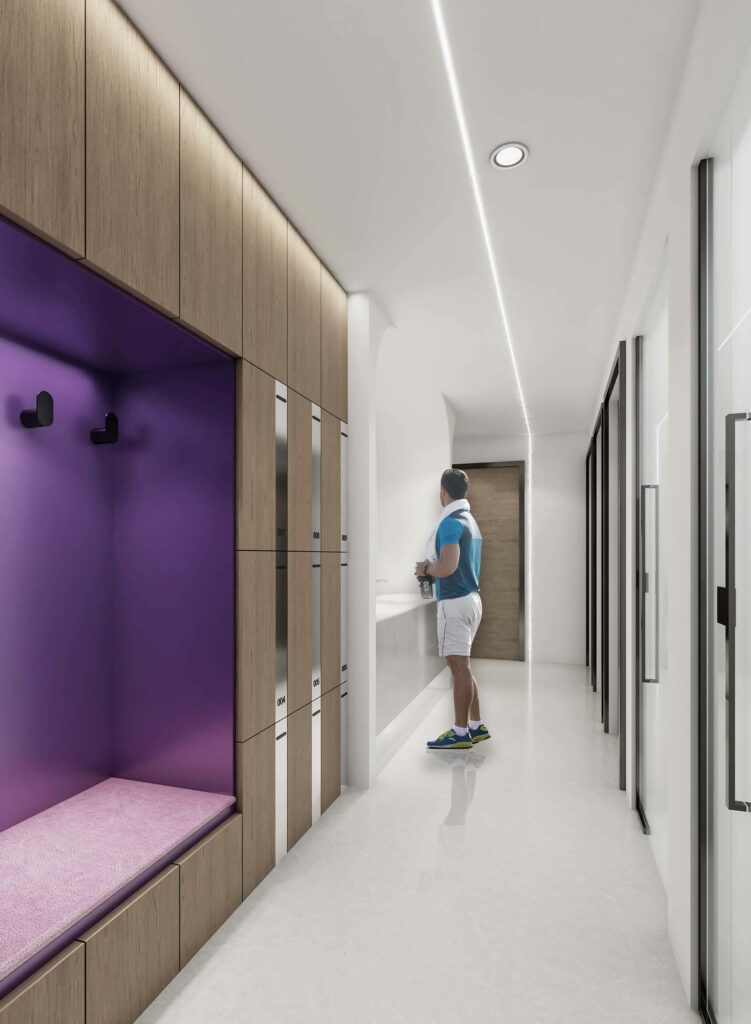 Prime Location
With direct access to Burj Khalifa, Downtown Dubai, Business Bay & Sheikh Zayed Road
4703.83 sq ft
of beautiful amenity space with luxurious interior, high-end finishing and futuristic designs
6 Private Cabanas
Fitted with comfortable custom-made stretching beds for our Assisted Stretching Services
2 Private Rooms
For 1-1 private stretching sessions with full-length mirrors and a ballet barre for functional training
Open Main Group Space
With a capacity of up to 30 people for our dedicated group stretching and fitness classes
Fully Equipped
Everything you need – yoga mats, towels, and all kinds of stretching equipment
Silk Hammocks
of the highest quality for flying in our Aerial Yoga and Aerostretching group and private classes
High-End Locker Room
for both men and women – fully equipped with lockers and showers
Juice Bar
serving energizing healthy shots, fresh juices, smoothies made with 100% fresh natural ingredients and coffees.
Consultation Room
for our free consultations together with follow-ups with our professional team for tracking your stretching progress and journey
Outdoor Area (Coming Soon)
for those of you who want to sit and relax while enjoying our beverages from the juice bar after your stretching session
At-Home Services
Where our professional certified coaches come directly to you so you can stretch privately in the comfort of your own home
We're Also Located in Dubai Marina Studio
Check out our Dubai Marina studio features and amenities.
VIEW STUDIO